Jacksonville Leadership Excellence Certification for High School Students, Companies, and Professionals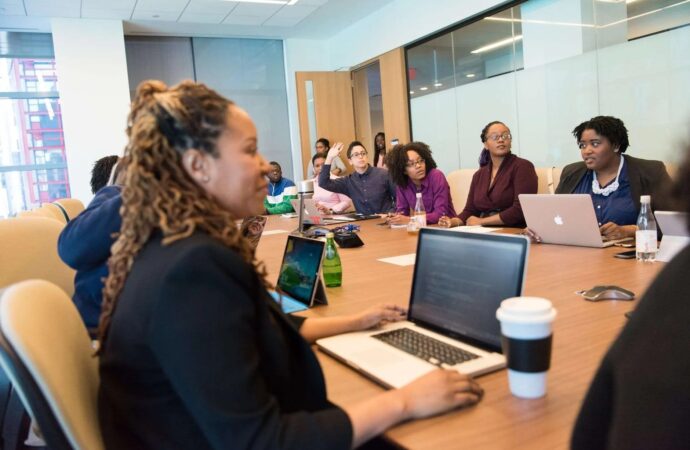 Many companies do not offer Leadership Excellence courses or training. We can assure you, however, that we are not a typical company, and we focus on what we believe is important, which is why we recognize the importance of training future leaders and helping all individuals develop their leadership skills. Our team at Lean Six Sigma Curriculum for Jacksonville High School Students of Florida helps you and millions with this goal. 
Our program is designed to provide students and business professionals with the opportunity to learn leadership skills to improve their future opportunities. This training can even be done as high school students or in groups based on who requests it.
LSS will be used to ensure that each individual reaps the full benefits of Sigma and can grow and improve their skills. Sigma provides a structure that allows everyone to concentrate on the important things and what it takes for the team to achieve the desired results.
Our team is an expert in leadership and Sigma, so we are confident that this method will be beneficial to our students if they can learn leadership skills and crucial aspects of it.
Are you a student or professional looking for training or a course that will prepare you for a job?
Leaders are essential to unleash the potential talent of students and staff at schools or companies. Although many people might be involved in a project, they will not succeed if all the talent and resources aren't directed to the right place.
The planning phase is typically handled by a leader. They will ensure that everyone involved is informed and aware of the steps. Success is the final word to describe a project, and for it, you will need someone in charge.
The leader will not give orders to the team one after another; rather, they will lead it and ensure that they achieve better results than they expected.
What Do You Learn in These Classes?
The training is appropriate for professionals and high school students alike. They will be able to use the skills learned for their personal growth, not as a job requirement. It's all about you and your growth.
Lean Six Sigma Curriculum Pros of Jacksonville is a team committed to continuous improvement. We are here to help you achieve your professional and personal goals, and for it, we want to make sure this service will enable you to:
Learn how to lead your team positively and effectively.

Learn how to manage deadlines.

Collect data and research.

Get assistance in decision-making.

It's possible to learn how to create a process or schedule that works for you and your team.
The program will improve your assertiveness, determination, and ability to lead the team in the right direction. However, it requires confidence in your judgment and trustworthiness. This program goes beyond the above elements and outlines the benefits for students.
If you need to have a look or a better idea of what those benefits are, we can list a couple for you:
Students in high school and college can learn new skills or improve their existing ones to be successful in any job or career.

These classes will teach you how to communicate with others, make informed decisions, manage a group and problem-solve.

Lean Six Sigma emphasizes the importance of continuous improvement. This methodology helps people reduce waste and improve processes. Focusing on the leadership aspect of the whole process rather than the entire methodology will reap benefits such as continuous growth.

Our educators and experts can help you improve your self-esteem as well as make new connections.
For more information on our Lean Six Sigma Leadership Excellence Classes and Lectures, please contact us.
We understand how hard it can be to find time to do the things you love. Students and professionals will not have to worry about work or school because we offer flexibility.
After you have agreed to meet with us, we will discuss your leadership issues and suggest new ways for you to grow. Based on your availability, we will schedule the lectures, classes, and everything you need around times that won't affect your other activities.
When requesting our service, please provide as much information as you can. For example, the number of students that we will add to your list and how you would like our team to participate in this.
Our team is available to assist you in setting up a program or welcoming you to classes.